Posted on Friday Feb 17th at 9:00pm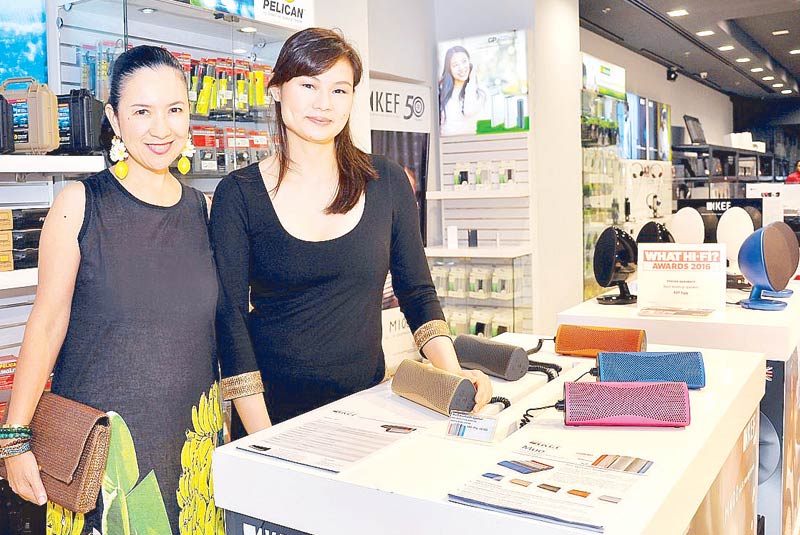 Aside from good food, one more thing that brings different people together is music. After the recent exclusive event held at Coby's in Shangri-La Plaza, it seems that Coby's Gear & Gadgets managing director Charlene Cobankiat-Tiu knew just that. The gathering was an opportunity for the metro's biggest music fans and audio enthusiasts to come together and personally test KEF's impressive array of products. Known all over the world for the extraordinary sound of their speakers, headphones, and other audio accessories, KEF finally reached our shores last year, and has been wowing Filipino sound aficionados ever since. The guests also enjoyed the evening's cocktail buffet and drinks, and purchased some of best audio products that KEF has to offer. Coby's Gear & Gadgets is located at  Shangri-La Plaza mall's Main Wing. For information, call 636-4895 or 636-4896.
Of music, fashion and FCCP
The Friends for Cultural Concerns of the Philippines (FCCP) under the leadership of president Rose Lazaro will hold a musical fashion show on February 28, 3 p.m. at the Manila Polo Club in Makati City. The said affair is a fundraising activity headed by director and chairman Tessie Rodrigo and co-chair Nonie Basilio that will feature performances of FCCP scholars as well as creations of up-and-coming fashion designers. Proceeds of the event will go to the organization's scholarship program. For information, call Angie at 817-3405 or 0927-2292128.