Posted on Friday May 19th at 8:00pm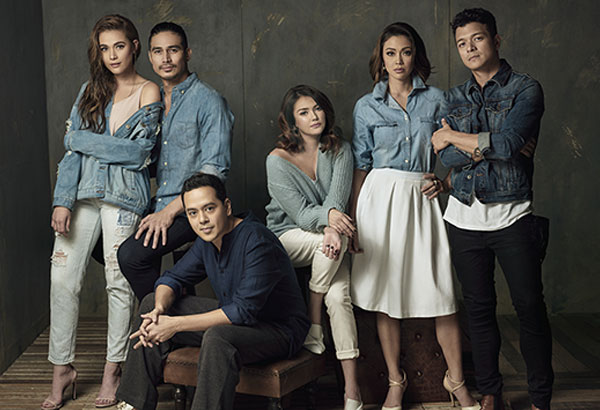 MANILA, Philippines - As Star Magic celebrates its 25th milestone year, Supreme looks forward to how much more it's sure to accomplish in the next decade or two or three.
"4:30 na, Ang TV na!"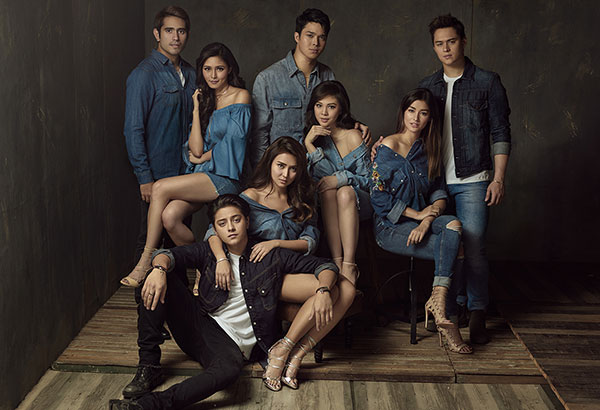 Kathryn Bernardo and Daniel Padilla, Liza Soberano and Enrique Gil, Janella Salvador and Elmo Magalona, and Kim Chiu and Gerald Anderson—each pairing comes with fan bases full of heart and passion—a level of celebrity that needs to be seen to be believed.
Children of the nineties know this statement well, as the opening for one of ABS-CBN's most famous youth-centered shows, Ang TV. It was the first time kids were seen at the front and center of local sketch comedy, and popularized several expressions like "Esmyuskee" and punctuating everything with "Nge!" It was where many of the long-standing stars we revere as lovers of local entertainment began –people like Jolina Magdangal, Patrick Garcia, John Prats, Claudine Barretto, Shaina Magdayao, and Angelica Panganiban, to name a few.
What many of us didn't know was that the series was what would give birth to a much greater and incredibly important force. Ang TV was the anchor project of what was then known, in its inception back in 1992, as the ABS-CBN Talent Center. Using the show as a vehicle, the Talent Center picked a handful from auditions of thousands to cultivate as homegrown network talents. Three years later, it would launch Star Circle, which would then give birth to likes of the much-beloved and missed Rico Yan (batch one); Diether Ocampo, Marvin Agustin, and Mylene Dizon (batch two); Piolo Pascual (batch three); Jericho Rosales and Kristine Hermosa (batch four); John Lloyd Cruz (batch five); and Jodi Sta. Maria and Alessandra De Rosi (batch seven).
Fame, repute, and longevity
Under the tutelage and direction of former ABS-CBN Executive Vice President Freddie M. Garcia and then program director Johnny Manahan, the Talent Center proved not only to have the eye for individuals with the makings of a star, but the means to help them achieve a level of fame and repute that other network talent stables would try to emulate. When asked about what makes the Star Magic touch different, Manahan says that it is simply that: magic. He adds, "I had a lot of help from good people. We just learned on the job."
And learn they did. Now appropriately known as Star Magic, the Talent Center has propelled more than several stars whose careers have lasted about the same length as Star Magic's existence. Manahan says that most of the time, spotting rising talent begins with a good hunch. "Good looks and the right attitude help, but [most of the time it starts with] just a hunch. A good work ethic is the base of everything. It gives them a compass and a goal. Confidence, humility, hard work, and lots of humor [are also important.]" Manahan also stresses that part of success is creating a work-life balance. "You burn at both ends of your candle, you burn out! Strive to develop for craft and quality of work. The race is a marathon, not a sprint."
As the institution turns a quarter of a century old, it boasts of what it calls its six pillars, iconic actors whose talent and star power prove exactly what can be achieved with the kind of dedication exclusive to Star Magic: the always handsome Piolo Pascual, the eternally charming Jericho Rosales, the incredibly versatile John Lloyd Cruz, the timeless Jodi Sta. Maria, the multi-talented Angelica Panganiban, and the much-admired Bea Alonzo. These are stars who have stepped out of the simple boxes of heartthrob, media darling, vixen, or villain, and have shown that they not only have the dynamic talent to compel every screen big and small, but come with personalities that make it difficult not to love them.
Iconic love teams
Star Magic also brings to the forefront one of their greatest specialties, the conceptualization of iconic love teams, a skill unmatched since the institution's conception. Just as quintessential as the likes of Jericho and Kristine were in the early years, the pairings dominating screens and hearts nationwide are of Star Magic's kin, namely Kathryn Bernardo and Daniel Padilla, Liza Soberano and Enrique Gil, Janella Salvador and Elmo Magalona, and Kim Chiu and Gerald Anderson. These are pairings with fan bases full of heart and passion, whose following has compounded the status of these individual actors as storytellers with a level of celebrity that needs to be seen to be believed.
Equally impressive is Star Magic's dedication to bringing the talents closer to the people, not only with the manner in which they promote or keep their talents accessible to fans via social networking, but with actual international tours, so that fans across the globe may experience being in the presence of their beloved celebrities. Last April, a slew of Star Magic's superstars toured the United States, to be followed by more tours around Singapore and Europe later this year. And to further celebrate its 25th milestone year, Star Magic presents its own sky full of stars at The Big Dome on May 21st, which will air on ASAP as a two-part episode. It promises not only its current stable of talents, but also rare appearances by some of the biggest names in Star Magic history.
Throughout its existence, Star Magic's talent base and the creative versatility of its personalities have dictated many changes in the manner of storytelling seen in local entertainment. It has lent itself to innovation in programming, from its revolutionizing television dramas to the changing dynamic of filmic story lines. What Star Magic has accomplished in a quarter of a century is nothing short of stunning, in both building up its talents and in being a jumping off point for content that consistently dominates. What remains to be seen is just how much more it can accomplish given another decade or two or three, but we're willing to bet it'll be just as magical.
Tweet the author @gabbietatad.