Posted on Friday Feb 17th at 9:00pm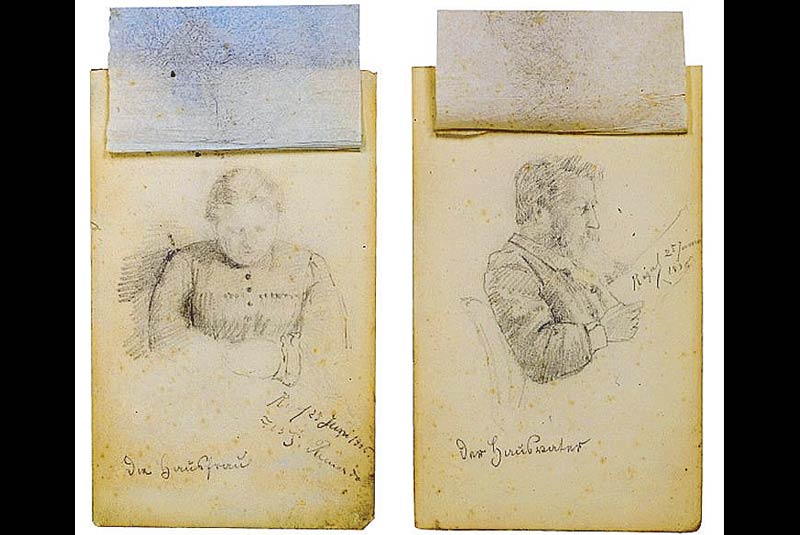 Asian Cultural Council holds fundraiser at León Gallery
Before we go into those rare drawings, here is a story that even Jose Rizal would find heroic — well, in an anachronistic sort of way.
A Filipino art grantee of the Asian Cultural Council (ACC) gets trapped in an elevator as power goes out in New York during the thrashing of hurricane Sandy — dark, nail-bitingly tense hours ensue. So, someone from AAC New York climbs 28 storeys to rescue her.
"That's how caring they are of our people," shares Isabel Caro Wilson, an ACC trustee.
The Manila arm of the Asian Cultural Council was established in 2000 to increase international opportunities for artists, scholars, and cultural organizations in the Philippines. In the last 16 years, the ACC Philippines Foundation (ACCPF) has sent more than 300 Filipino artists, scholars and specialists to New York for art and culture residencies — including Anton Juan, Mideo Cruz, Leeroy New, and Ambie Abaño, among many others.
Art is an essential component of everyday life, explains Wilson as to the importance of the ACCPF. "We should feed our stomachs, but we must also nourish our souls." Fellow trustees Malu Gamboa, Rajo Laurel, Mercedes Zobel and ACCPF executive director Tess Rances agree.
Zobel adds, "These grants help broaden the output of our Filipino artists. It's exciting what they bring back to the country after their residencies."
Rances shares, "It's so overwhelming to see the impact of the fellowship on each of our grantees. The experience is priceless. They always say how the Asian Cultural Council changed their lives, and that exactly is the mission of the ACC. Think of all the National Artists that received the grants — Lucrecia Kasilag, Jose Maceda, Ramon Santos, Alice Reyes, and Jose Joya as the first visual artist in 1967."
Currently at the ACC and León Gallery booth at the Art Fair Philippines are early works by Joya — two abstracts, five figurative sketches, among other pieces. One of the must-see exhibitions at Art Fair Philippines 2017 ongoing until tomorrow at The Link carpark in Makati City. 
Maribel Ongpin of the ACC says the advantage of having a local chapter is that they are able to send double the number of grantees. And these are substantial grants — three months or six months in the Big Apple. Ongpin says, "You know how much talent we have in the Philippines. That's why we have to provide opportunities."
Ongpin explains that John D. Rockefeller 3rd was very partial to Asia, and he wanted an exchange between Asia and the United States. That was the origin story of the ACC. "Eventually, one of the members of the board of the Asian Cultural Council in New York was our very own Josie Natori."
And when Taiwan, Hong Kong and Japan started their own respective chapters, Natori came to Manila and talked to Ongpin. And then they gathered a group that included Ernest Escaler. "We started slowly as more and more people recognized the council and gave donations. One of our biggest donors today is Jaime Ponce de León of León Gallery — because he gives us a percentage of his auction earnings to fund our grantees."
The Asian Cultural Council Philippines Art Auction 2017 happens today at 2 p.m. at León Gallery, G/F Eurovilla1, Rufino corner Legazpi Streets, Legazpi Village, Makati City.
And what is the highlight of the auction? A pair of drawings by Jose Rizal no less.
"We got them from Dr. Hans Hack, one of the grandsons of Karl Ullmer," explains De Leon. "Rizal stayed with him while he was writing the last few pages of Noli Me Tangere."   
In 1886, Rizal had retired in a small and quiet village in order to finish his first novel. For four months, he was hosted by the Ullmer family in Wilhelmsfeld near Heidelberg, Germany. The sketchbook contains two drawings of the Ullmer couple by Rizal, and about 40 sketches by Karl Ullmer.
"These two drawings are signed, and with notations in German," De Leon stresses. "This is the first time in living memory that a work on paper by Rizal will be up for auction — and direct from the family that owned it."
Other highlights are works by Juan Luna, Carlos "Botong" Francisco, Vicente Manansala; contemporary masters such as Ronald Ventura; as well as tabernacle, religious objects and assorted antiques. Worth pointing out are works by Jose Joya himself, the first ACC visual arts grantee.
Grantee today, National Artist tomorrow. And a fundraising auction to make that a possibility for an organization such as the Asian Cultural Council.
It's a case of past masters prefiguring what's to come for future legends. 
* * *
The Asian Cultural Council Philippines Art Auction 2017 happens today at 2 p.m. at León Gallery, G/F Eurovilla1, Rufino corner Legazpi Streets, Legazpi Village, Makati City.
For details, visit www.asianculturalcouncil.org/manila and www.leon-gallery.com for catalog access.