Posted on Friday Feb 17th at 9:00pm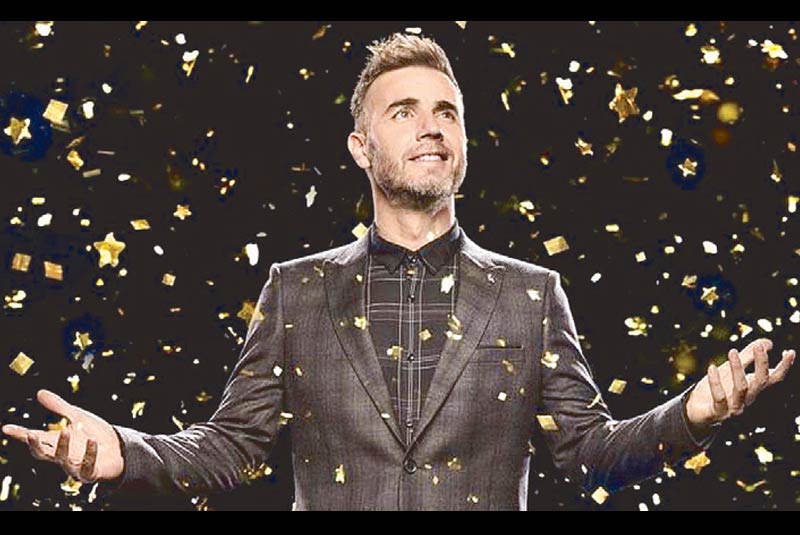 Love it or loathe it, reality television talent competitions have become a pop culture staple. True, after over a decade, one might assume that the concept of watching wannabes sing on the small screen has indeed become a horribly tired one. The BBC's Let It Shine is but the latest casting call to go on the air. But is it worth your time?
After the British broadcaster lost The Voice UK to competing network ITV, it vowed to come up with a brand-new series to fill the gaping hole. Hosted by ex-Take That frontman Gary Barlow, Let It Shine is the result. Seven episodes in, it's proving to be quite refreshing.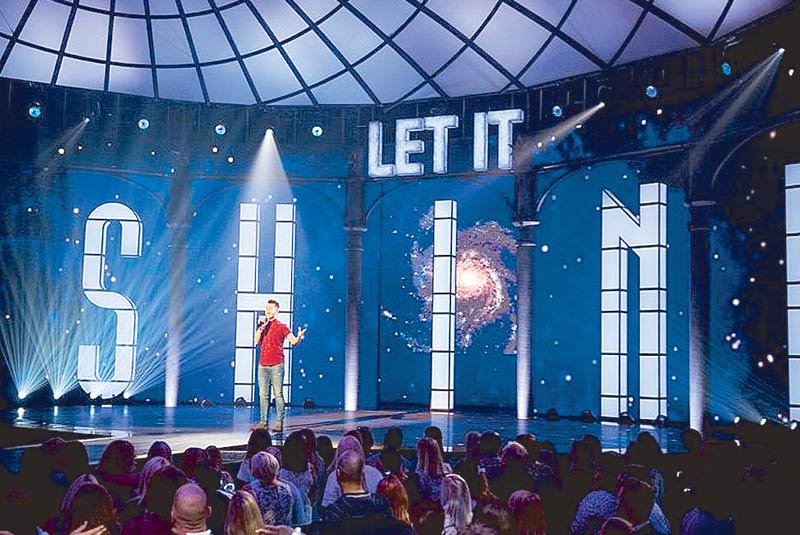 Unlike its predecessors and rivals—talent searches that stress seriousness and dedication to one's craft—Let It Shine is carving its own path by being cheeky.
Unlike its predecessors and perhaps its rivals, those that stress seriousness and dedication to one's craft — whatever that means — above all else, Let It Shine is carving its own path by being cheeky. The pilot's opening routine sets the tone. In it, Barlow — often perceived as the blandest, most joyless member of the '90s super-group — welcomes viewers in a Broadway-meets-Eurovision number. "If I catch the light, will I shine?" the 45-year-old British singer asks via a show tune. That The Great British Bake Off's Mel Giedroyc and Irish chat show presenter Graham Norton — deemed treasures in the UK — host it is another indication of its lighthearted nature.
A take that Musical
Its true strength, however, appears to lie in the fact that Let It Shine is more focused in its approach to finding the Next Big Things. The competition isn't out to find a white guy with a guitar or another full-voiced diva. The series will see Gary searching for five young men to take part in a new Take That musical. Westlife, N Sync, Backstreet Boys, Boyzone, One Direction — those are the success stories Let It Shine wants to replicate and it makes no bones about it.
So far, the hopefuls have been an interesting, diverse bunch. Normally, talent shows go out of their way to promote competition in the most drama-filled sense of the word. In the case of Let It Shine, the five winners will need to work together so they should probably actually like each other.
Barlow has said that boy band members tend to assume established roles — archetypes, if you will. While it would be fantastic to be the total package — singer, dancer, composer, choreographer, global heartthrob — he has said that they are looking for young men who will complement each other. So, from the auditionees, who so far have ranged in age from 16 to 35, there have been West End performers and out-of-work actors jostling for space alongside tone-deaf dreamers and the like.
Questionable Relevance
The show's weak point, in my opinion at least, are its judges. Joining Barlow on the panel are celebrities with questionable relevance. Formerly of The X Factor, Dannii Minogue has signed up to be a permanent judge on the show. The Australian singer, younger sister of Kylie, has not had an album — much less a worldwide smash — in a decade. Best known as the bassist in the '80s new wave band Spandau Ballet, Martin Kemp is another. Amber Riley, formerly of Glee, is a guest judge for the auditions, while Scottish singer Lulu will do the same during the group round.
Whether it's due to budget constraints or not, Let It Shine could've been more credible had it featured a group of judges from actual boy bands, current or erstwhile. The rest of Take That — there are only three of them left — are going to be involved. Howard Donald and Mark Owen have appeared backstage, mingling with the contestants and engaging in some light banter.
A judge scores each act a secret mark out of five, then these scores light up the Star Way. If the auditionees make it to 15 stars or more, they're through to the next round. Let It Shine's special gimmick lends a degree of tension to otherwise generally pleasant proceedings. Now imagine if these judges were people such as Harry Styles, Zayn Malik, Ronan Keating or even one of the lesser-known members of N Sync or New Kids on the Block. Wouldn't that make more sense for a boy band talent search?
* * *
Follow Gino at instagram.com/ginodelapaz.