Posted on Thursday Feb 16th at 9:00pm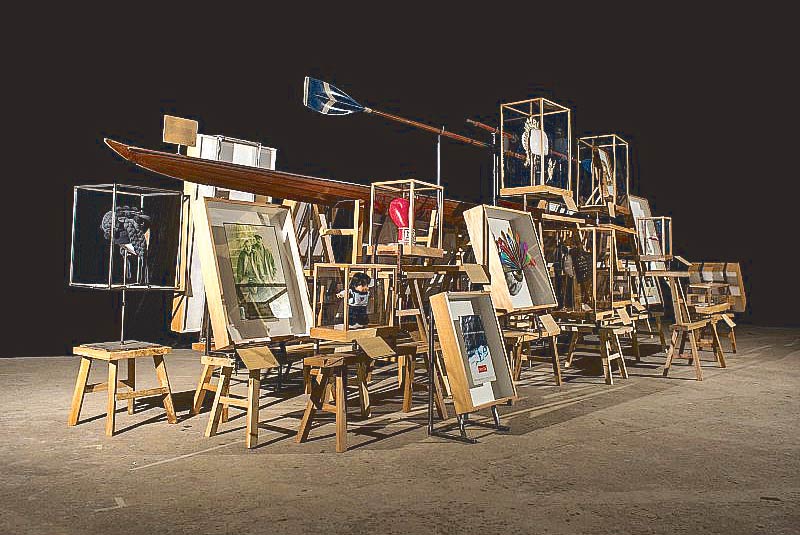 MANILA, Philippines -  It started with a boat.
The commercial was so simple, it became instantly iconic: a young man, a scull, Debussy's "Clair de Lune," the sea, and a white cotton tank top, a single word in green semi-serif printed across the front. The year was 1991. The man was Richard Gomez. And the brand was Bench.
For production designer Gino Gonzales, curator of the Art Fair Philippines 2017 exhibit "The Bench Artefacts from 1987 Onwards," the scull used in that first Bench advert is the be-all and end-all of what made — and continues to make — the casual clothing label so synonymous with modern Philippine culture.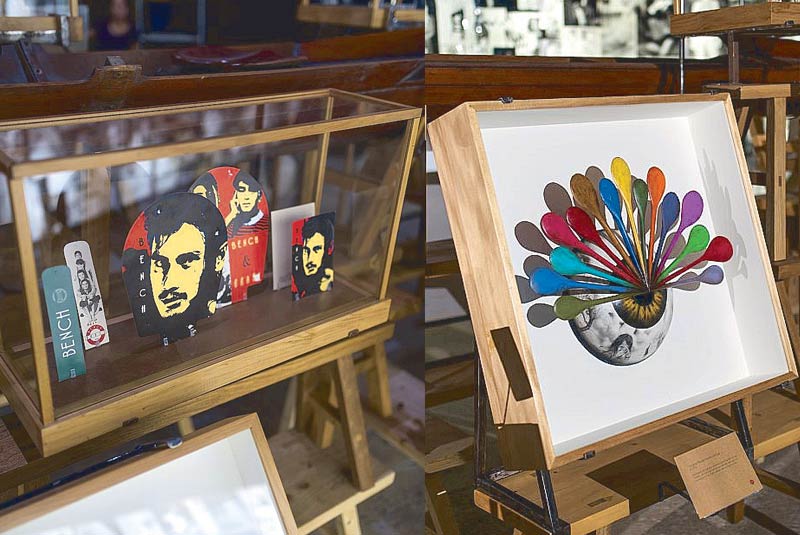 "Initially," he says, "we thought about installing the scull lang with a sea of denim." When the team learned that artist Ronald Ventura's exhibit was also going to feature a boat prominently, Gonzales decided to, he says, "choose (his) battles." The result is a retrospective spanning 30 years of fashion, art and entertainment, seen in various Bench keepsakes of varying sizes, textures and colors. 
"Relatively, maybe I have an understanding of (Bench)," says Gonzales, who for almost two decades has done stage design for Bench fashion and underwear shows. "This time we thought (it would be) an installation of benches that were piled on top of each other. It's like a visual metaphor for what built the brand."
The curation process took three to four months, most of it spent picking through the extensive archives of the brand. The plan was to use the original products from the early years, but they were nowhere to be found. The manufacturing team had offered to reproduce the clothes, but Gonzales declined on the grounds of authenticity. "Even if they're just hangers, pencils," he says, "I had to (use) the real items."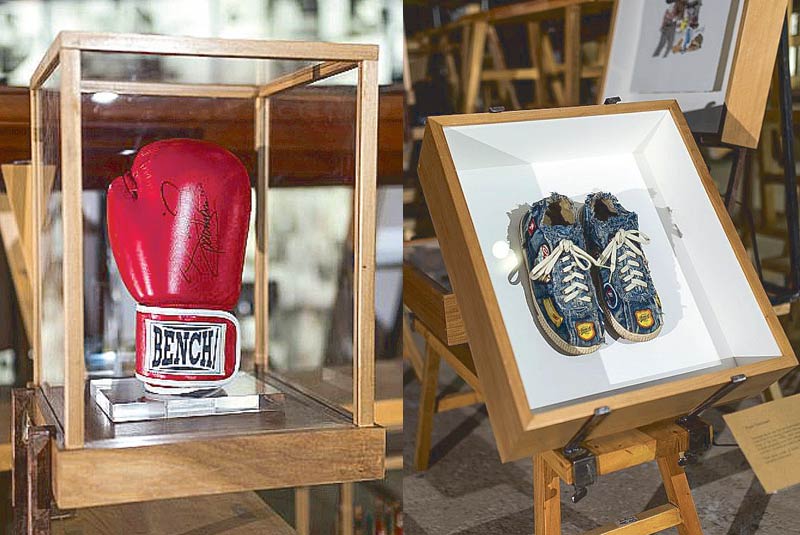 True to his word, original hangers used in the stores through the years are displayed next to rows of pencils emblazoned with different Bench logos, the erasers at their ends reduced to pink stumps with use. The scull stands proud in the middle of the exhibit, surrounded by smaller objects that have played vital roles in the brand's history. There's the Resplandor, a silver-plated headpiece based in Catholic imagery worn by Lucy Torres-Gomez at a Bench event. There's a flat bag featuring Jomari Yllana meant to symbolize how the brand became a pioneer of sexually provocative campaigns. There's a copy of Pinoy Pop Culture, a book that became the company's first major publishing project. On the other side of the room are displays of Bench jeans in different styles — "pants on pants on pants," as Gonzales says. And all around are original photographic transparencies in black and white, showing off the Bench advertisements (even the ones with Jasmine Trias and Jerry Yan) that people have come to know from magazine spreads and billboards.
Gonzales made sure to invoke a further connection to the Art Fair, as well. "I thought it was very important for us to feature artists who have had collaborations with Bench, specifically visual artists like BenCab, Ronald Ventura, and Geraldine Javier."
For Gonzales, there's no question as to why Bench and its achievements need to be remembered and celebrated, 30 years after it was established. The amazing part, he says, is that he is able to recognize all of the objects, having seen them all before. "There's no other brand like Bench that has this kind of rich cultural history, or even a material history like this," he explains. "I hope (visitors) get a fair sense of the scope of Bench's influence on Philippine culture through the exhibit."
* * *
Art Fair Philippines 2017 is ongoing until Feb. 19 at The Link, Ayala Center. It is co-presented by Ayala Land, Bank of the Philippine Islands, Globe, Bench and Julius Baer. Major sponsors are Make It Makati, Ayala Land Premiere, and Volkswagen. Official hotel partners are Raffles and Fairmont Makati, the Holiday Inn and Suites. Official media partners are The Philippine STAR, Summit Media and CNN. Food and beverage partners are Don Papa Rum, Kai, and the Straits Wine Company. Providers and supporters are Coca Cola, San Miguel Brewery and Boysen.
For information on Art Fair Philippines 2017, visit www.artfairphilippines.com or www.facebook/artfairph, @artfairph on Instagram and Twitter.