Posted on Friday Feb 17th at 1:15pm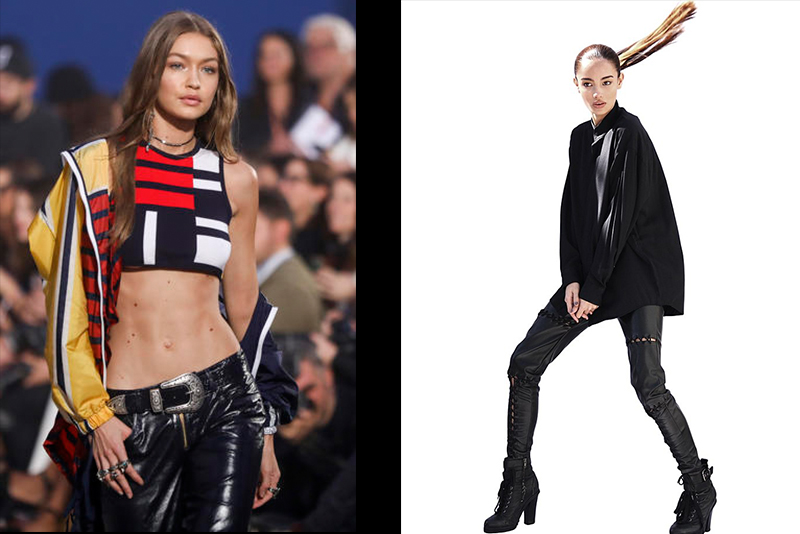 MANILA, Philippines — Just as journalists are questioning how those without writing credentials can be allowed to cover events, models like Kelsey Merritt are also protesting a new trend in modeling: casting models based on social media following.
Merritt, who is represented by New York-based modeling agency Wilhelmina International, told Philstar.com in an interview that she once went to a casting call and was surprised as to what the directors asked of her.
"They usually ask for portfolios and pictures, but for this particular casting, they asked for the number of followers. I think we have to accept that modeling has also changed and has evolved and social media is a big part in modeling. I guess, I was just offended because casting directors categorize a good model from the bad ones based on the followers," she narrated.
Since then, she has been conscious of her social media activity. "I've always been a social media girl. I love social media. I'm a millennial and all. I love taking photos, editing them, posting. But I don't really think of them as a way to get work in New York, but as a way to express myself," explained the Ateneo de Manila student, who loves to post about her travels, makeup looks, and OOTDs (outfit of the day).
Two years ago, the Filipina model shot a commercial with models and social media darlings Gigi Hadid, Sports Illustrated model Emily DiDonato, and Jourdan Dunn.
"OMG, this is my biggest regret: I regret not taking a photo with her (Gigi) because I thought I can soon work with her again," Kelsey said.
"To be able to say you worked with Gigi Hadid was something. What more for Maybelline? She embodies the perfect Maybelline girl. It's great to know that I'm in the same roster as her," said Merritt, who has been recently named as Philippine endorser for makeup brand Maybelline New York.
Aaaaahhh I'm so excited to finally share with everyone that I'm the newest brand ambassador for Maybelline Philippines!!  @MaybellinePH pic.twitter.com/NrrHZXFO3s

— Kelsey Merritt (@kelsmerritt) February 8, 2017
"I'd like to think that I'm versatile. I get that a lot. When I go to castings, casting directors tell me that I look very different. I look very different in one photo and I look different in another. I think that's the power of makeup. It can really change how you look depending on what a client wants," she explained on what she thinks is her edge as a model.
From modeling, she learned to apply her own makeup.
"Too much of everything is not nice. You really have to be conscious of the right amount of makeup you have to put on. The same goes for clothes. You really don't want ill-fitting clothes. You don't want ill-fitting makeup. You don't want a shade that's not your color. You have to be particular with a shade that works well," advised the 20-year-old, whose beauty must-haves are nude lipsticks which "still look like you, only better."